I can't sing like Taylor Swift.
And I can't throw a ball like Tom Brady.
So becoming fabulously wealthy based on some kind of innate talent is never going to happen for me.
It's also never going to happen for most people.
But the good news is that most people can still build significant wealth and passive income over time.
The capital markets are open to everyone.
No innate talent necessary.
Almost anybody can open a brokerage account, deposit some spare money, and participate in capitalism by investing in great businesses that can compound money at high rates.
It's never been easier.
Furthermore, information has never been more available.
The Dividend Champions, Contenders, and Challengers is a great example of what I mean.
This list contains invaluable information on hundreds of US-listed stocks that have raised dividends each year for at least the last five consecutive years.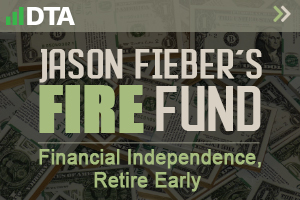 You have this incredible treasure trove of filtered data right there.
Every stock on that list is a dividend growth stock.
These stocks represent equity in businesses that pay reliable, rising dividends to their shareholders.
High-quality dividend growth stocks represent equity in some of the world's best businesses.
After all, it takes a special kind of business to be able to produce the ever-rising profit necessary to fund ever-rising dividend payments.
I've been buying high-quality dividend growth stocks for more than 10 years, building up my FIRE Fund in the process of doing so.
That's my real-money portfolio, and it generates enough five-figure passive dividend income for me to live off of.
In fact, it's been enough for me to live off of since I quit my job and retired in my early 30s.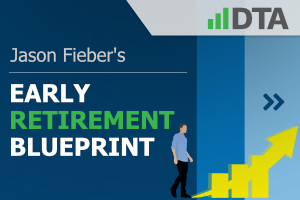 How was I able to do that?
My Early Retirement Blueprint explains.
A pillar of the Blueprint relates to investing, which focuses on high-quality dividend growth stocks.
But one can't be buying these stocks blindly.
Valuation at the time of investment is an important consideration.
It's price that you pay, but it's value that you get.
An undervalued dividend growth stock should provide a higher yield, greater long-term total return potential, and reduced risk.
This is relative to what the same stock might otherwise provide if it were fairly valued or overvalued.
Price and yield are inversely correlated. All else equal, a lower price will result in a higher yield.
That higher yield correlates to greater long-term total return potential.
This is because total return is simply the total income earned from an investment – capital gain plus investment income – over a period of time.
Prospective investment income is boosted by the higher yield.
But capital gain is also given a possible boost via the "upside" between a lower price paid and higher estimated intrinsic value.
And that's on top of whatever capital gain would ordinarily come about as a quality company naturally becomes worth more over time.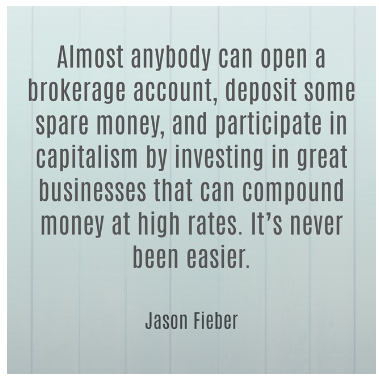 These dynamics should reduce risk.
Undervaluation introduces a margin of safety.
This is a "buffer" that protects the investor against unforeseen issues that could detrimentally lessen a company's fair value.
It's protection against the possible downside.
Almost anyone, even those lacking any kind of special talent, can build significant wealth and passive income by routinely buying high-quality dividend growth stocks when they're undervalued.
Of course, circling back around to my point on valuation, one must understand and be able to identify the difference between price and value.
Fortunately, it's not as hard as some people think it is.
My colleague Dave Van Knapp penned Lesson 11: Valuation in order to help with this.
One of his fundamental "lessons" on dividend growth investing, it lays out a valuation process that can be easily applied toward just about any dividend growth stock you'll run across.
With all of this in mind, let's take a look at a high-quality dividend growth stock that appears to be undervalued right now…
Fifth Third Bancorp (FITB)
Fifth Third Bancorp (FITB) is a diversified regional bank holding company that offers a range of financial services and products, such as deposits, lending, transaction processing, and advisory solutions.
Founded in 1858, Fifth Third Bancorp is now a $17 billion (by market cap) regional banking player that employs 19,000 people.
Headquartered in Cincinnati, Ohio, the bank is mostly focused on its core Midwestern market that includes the states of Ohio, Michigan, Illinois, and Indiana.
With total assets of approximately $210 billion, they are in the top-20 largest banks in the United States.
To give that scale some context, there are over 5,000 commercial banks and savings institutions in the US.
The bank reports results across three segments: Consumer and Small Business Banking, 51% of FY 2022 revenue; Commercial Banking, 48%; and Wealth and Asset Management, 10%. General Corporate and Other accounted for -9%, reconciling the difference.
I think it's fair to say that the banking business model isn't what it used to be.
A heavy regulatory paradigm, at least in the US, is designed to protect the core structure of US capitalism, but this comes at the heavy cost of severely restricting what banks can do and how fast they can grow.
That said, the business model is still quite powerful.
It's not by accident that banking dates back to antiquity.
Society basically cannot function without the proper flow of capital and the ability to conduct commerce in a reasonably efficient way.
It was true thousands of years ago.
It's especially true for a free-market economy, like the US has now.
Banks serve a crucial role in capital formation.
As a reward, banks build up what's known as a "float".
That's the low-cost capital that accrues as a natural course of doing business.
Banks can, and do, take advantage of the float, earning a substantial amount of money on deposits.
Banks take in capital at one rate, then lend at a higher rate.
Furthermore, almost every major bank out there has branched out into different adjacencies that lessen reliance on deposits and dampen some of the regulatory pressure.
These adjacencies are often fee-based businesses that take advantage of capital formation, such as asset management.
Fifth Third now generates about 1/3 of its revenue through steady fees.
Taking what's a really good business model and making it even better is what should set up Fifth Third to continue growing its revenue, profit, and dividend for a long time to come.
Dividend Growth, Growth Rate, Payout Ratio and Yield
To date, Fifth Third has increased its dividend for 12 consecutive years.
The 10-year dividend growth rate of 13.1% is strong, and it's also been fairly linear.
To that point, the most recent dividend raise came in at 10%.
Fifth Third has been a lock for double-digit dividend growth over the last decade.

Better yet, you're pairing that with the stock's market-smashing yield of 5.1%.
It's hard to overstate how incredible and unusual a 5%+ yield on this stock is.
For perspective, it' s 160 basis points higher than its own five-year average.
This stock tends to offer a pretty appealing yield most of the time, but it's outrageous right now.
Price and yield are inversely correlated.
The stock's recent plummet, coming on the back of broader concerns over the state of US banks, has caused the yield to rise to this high level.
Despite some hysteria, the payout ratio of 37.7% indicates no issues whatsoever with the health of this dividend.
It's uncommon to get this kind of yield and dividend growth with a payout ratio this low.
We have a pretty spectacular combination here.
Revenue and Earnings Growth
As spectacular some of the numbers are, though, many are also looking backward.
But investors must look forward, as risks are being taken today for the rewards of tomorrow.
Thus, I'll now build out a forward-looking growth trajectory for the business, which will be of great aid when the time comes later to estimate intrinsic value.
I'll first show you what the business has done over the last decade in terms of its top-line and bottom-line growth.
I'll then uncover a professional prognostication for near-term profit growth.
Amalgamating the proven past with a future forecast in this way should allow us to develop an idea of where the business could be going from here.
Fifth Third advanced its revenue from $6.3 billion in FY 2013 to $8.4 billion in FY 2022.
That's a compound annual growth rate of 3.3%.
Decent top-line growth during a very challenging decade for banks.
I have no problems with this.
Meanwhile, earnings per share grew from $2.02 to $3.35 over this period, which is a CAGR of 5.8%.
Profitability improvement and prolific share buybacks both helped to spur excess bottom line-growth.
Regarding the buybacks, the outstanding share count is down by 22% over the last 10 years.
So how should we feel about this?
Well, it's been a tough period.
Low interest rates, a muddling economy, and heavy regulations have all conspired to put a lid on what banks can do.
Against that kind of backdrop, I'm not disappointed by what Fifth Third has been able to cobble together.
I'm actually somewhat inspired by it.
I will say, the gap between EPS growth and dividend growth is noticeable.
That gap will have to close over the coming years, either through higher EPS growth or lower dividend growth.
Looking forward, CFRA is forecasting a 5% CAGR for Fifth Third's EPS over the next three years.
I think that's a reasonable expectation for the near term.
While I don't see Fifth Third as being in danger from certain idiosyncratic bank failures over the last several months, it will likely be a victim of circumstance.
Higher capital requirements and heavier regulations are likely coming for the entire industry as a blanket government response, regardless of an individual bank's health.
This makes a tough operating environment even tougher.
In addition, issues brewing across commercial real estate, especially in the office building type, only serves to further harm sentiment around banks and bring up questions regarding balance sheet losses.
On the other hand, interest rates are higher than they've been in years, driving up NII.
Also, the bank has been rapidly expanding across Florida, one of the fastest-growing states in the USA, which broadens and improves the bank's geographic footprint.
And Fifth Third's conservative nature, including a heavy reliance on steady fees, further insulates the bank from industry woes.
I think CFRA does a pretty good job of summing up the whole picture by citing "[Fifth Third's] strong franchise, which we believe is less susceptible to deposit pressures than banks with high levels of uninsured deposits or a lack of diversification in geography or customers. [Fifth Third] maintains a diversified product set that generates a high level of fees, and we expect [Fifth Third] to continue to gain market share through its strategy to grow middle-market commercial lending, deepen industry verticals, and expand into the faster-growing Southeast. On the credit side, [Fifth Third] is well positioned as it has just 1.3% of its loan portfolio in the struggling office sector vs. peers at 2%-4%. As a result, we don't expect outsized credit losses in upcoming periods which should help combat funding pressures."
If we take CFRA's number as our near-term base case, that sets up Fifth Third for a similar level of dividend growth.
A mid-single-digit dividend growth rate is a far cry from what Fifth Third has been able to do over the last 13 years.
However, the market has already sussed this out and adjusted the yield higher in order to compensate for lower near-term dividend growth expectations.
That means dividend growth investors are able to lock in a higher yield today while waiting for the dividend growth rate to return to a normalized level.
And mid-single-digit dividend growth should be forthcoming until that time.
If one does lean a bit more toward yield than growth, that's a compelling setup.
Financial Position
Moving over to the balance sheet, Fifth Third has a good financial position.
Total assets of $207 billion lines up against $190 billion in total liabilities.
The bank has the following investment-grade credit ratings for its senior debt: BBB+, S&P; Baa1, Moody's; and A-, Fitch.
Profitability is fairly strong for a regional bank.
Return on equity has averaged 11.8% over the last five years, while net interest margin came in at 3% for FY 2022.
The industry is challenged, but Fifth Third's favorable geographic footprint, as well as its product set that leans into fees, does position the bank relatively well.
And the company does benefit from durable competitive advantages that include economies of scale, a large float, "sticky" deposits, and built-up relationships.
Of course, there are risks to consider.
Competition, regulation, and litigation are omnipresent risks in every industry.
In particular, regulation is a constant thorn for any bank, and this thorn is only getting sharper.
The US Federal Reserve has been aggressively increasing interest rates, aiding NII, but rates are actually still low by historical standards.
Technology, which makes it easier than ever before to move money, has made bank deposits less "sticky".
Any bank is susceptible to a sudden run on deposits.
Fifth Third is directly exposed to economic cycles, and the current cycle is very uncertain.
Recessionary risks are always out there, and a recession can hurt a bank in two ways: Less economic activity reduces demand for loans and growth from deposits, while loan losses harm the balance sheet.
Losses across commercial real estate are building up, and that can impact the likes of Fifth Third for years to come.
I see most of these risks as being pretty common for any regional bank, although Fifth Third is uncommonly good in many ways.
Better yet, the valuation also appears to be uncommonly good right now…
Stock Price Valuation
The P/E ratio on the stock is sitting at 7.3.
That's nearly 1/3 of the broader market's earnings multiple.
It's almost as if the bank is being priced for terminal decline, which is the opposite of what's actually happening.
Now, banks always get low earnings multiples.
But this one is unusually low right now, as the bank's own five-year average P/E ratio is 10.5.
The P/B ratio of 1.1 is slightly lower than its own five-year average of 1.2.
And the yield, as noted earlier, is significantly higher than its own recent historical average.
So the stock looks cheap when looking at basic valuation metrics. But how cheap might it be? What would a rational estimate of intrinsic value look like?
I valued shares using a dividend discount model analysis.
I factored in a 10% discount rate and a long-term dividend growth rate of 6%.
I'm being conservative here, recognizing that a lot of the last decade's high dividend growth rate was fueled by an expanding payout ratio.
When we look at proven EPS growth over the last decade, as well as what's expected over the next few years, we're basically right in this mid-single-digit range.
Now, Fifth Third could certainly surprise to the upside when looking out over the next five or so years.
And I'd be somewhat taken aback if they don't.
But with so much pressure on banks, I'd rather err on the side of caution.
The DDM analysis gives me a fair value of $34.98.
The reason I use a dividend discount model analysis is because a business is ultimately equal to the sum of all the future cash flow it can provide.
The DDM analysis is a tailored version of the discounted cash flow model analysis, as it simply substitutes dividends and dividend growth for cash flow and growth.
It then discounts those future dividends back to the present day, to account for the time value of money since a dollar tomorrow is not worth the same amount as a dollar today.
I find it to be a fairly accurate way to value dividend growth stocks.
I'd argue that I put together a pretty pessimistic valuation model, yet the stock still comes out looking cheap anyway.
But we'll now compare that valuation with where two professional stock analysis firms have come out at.
This adds balance, depth, and perspective to our conclusion.
Morningstar, a leading and well-respected stock analysis firm, rates stocks on a 5-star system.
1 star would mean a stock is substantially overvalued; 5 stars would mean a stock is substantially undervalued. 3 stars would indicate roughly fair value.
Morningstar rates FITB as a 4-star stock, with a fair value estimate of $39.00.
CFRA is another professional analysis firm, and I like to compare my valuation opinion to theirs to see if I'm out of line.
They similarly rate stocks on a 1-5 star scale, with 1 star meaning a stock is a strong sell and 5 stars meaning a stock is a strong buy. 3 stars is a hold.
CFRA rates FITB as a 4-star "BUY", with a 12-month target price of $35.00.
I came out almost exactly the same as where CFRA landed. Averaging the three numbers out gives us a final valuation of $36.33, which would indicate the stock is possibly 29% undervalued.
Bottom line: Fifth Third Bancorp (FITB) is operating one of the oldest and most powerful business models out there. While the industry is challenged right now, a favorable structure and geographic footprint positions the business relatively well. With a market-smashing yield, a double-digit long-term dividend growth rate, a moderate payout ratio, more than 10 consecutive years of dividend increases, and the potential that shares are 29% undervalued, income-oriented dividend growth investors who gravitate toward cheapness will want to take a good look at this name.
-Jason Fieber
P.S. If you'd like access to my entire six-figure dividend growth stock portfolio, as well as stock trades I make with my own money, I've made all of that available exclusively through Patreon.
Note from D&I: How safe is FITB's dividend? We ran the stock through Simply Safe Dividends, and as we go to press, its Dividend Safety Score is 50. Dividend Safety Scores range from 0 to 100. A score of 50 is average, 75 or higher is excellent, and 25 or lower is weak. With this in mind, FITB's dividend appears Borderline Safe with a moderate risk of being cut. Learn more about Dividend Safety Scores here.
Source: Dividends & Income