Upgrades
Tiffany (TIF) upgraded by Goldman Sachs from Neutral to Buy
Bed Bath & Beyond (BBBY) upgraded by Loop Capital from Sell to Hold
Coca-Cola Femsa (KOF) upgraded by JPMorgan from Neutral to Overweight
Hancock Holding (HBHC) upgraded by Piper Jaffray from Neutral to Overweight
Chemours (CC) upgraded by JPMorgan from Neutral to Overweight
Visteon (VC) upgraded by Morgan Stanley from Equal Weight to Overweight
Downgrades
Terreno Realty (TRNO) downgraded by National Securities from Buy to Neutral
Arcadia Biosciences (RKDA) downgraded by Piper Jaffray from Overweight to Neutral
Inpixon (INPX) downgraded by B. Riley from Buy to Neutral
Dimension Therapeutics (DMTX) downgraded by Citi from Buy to Neutral
OMA Airports (OMAB) downgraded by JPMorgan from Overweight to Neutral
Bright Horizons (BFAM) downgraded by Credit Suisse from Outperform to Neutral
General Electric (GE) downgraded by Deutsche Bank from Hold to Sell
Your $50 Ticket to the "$100 Billion Pot Stock Bonanza" [sponsor]
The $100 billion marijuana industry is dominated by penny stocks... With legalization sweeping the country, these penny stocks have already begun skyrocketing in price... Take action TODAY, and you have a once-in-a-generation opportunity to turn a tiny $50 investment into an absolute fortune. Click here to find out how.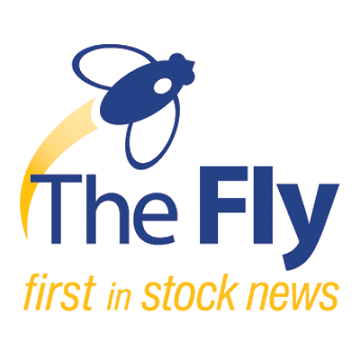 Upgrades & Downgrades provided by The Fly at http://www.thefly.com.  The Fly is a leading digital publisher of real-time financial news. Our financial market experts understand that news impacting stock prices can originate from anywhere, at any time. The Fly team scours all sources of company news, from mainstream to cutting-edge, then filters out the noise to deliver short-form stories consisting of only market moving content. Become an informed investor. Try all of TheFly's services FREE for 14 days by clicking here.