Upgrades
Newcrest Mining (NCMGY) upgraded by Goldman from Neutral to Buy
Abbott (ABT) upgraded by Jefferies from Hold to Buy
American Electric (AEP) upgraded by UBS from Neutral to Buy
Isle of Capri (ISLE) upgraded by Stifel from Hold to Buy
RenaissanceRe (RNR) upgraded by Nomura from Reduce to Neutral
Eli Lilly (LLY) upgraded by Deutsche Bank from Hold to Buy
Altisource (ASPS) upgraded by Compass Point from Sell to Neutral
BB&T (BBT) upgraded by Raymond James from Outperform to Strong Buy
Downgrades
Delta Lloyd (DLLLY) downgraded by ING Group from Buy to Hold
Kingfisher (KGFHY) downgraded by Nomura from Neutral to Reduce
KBR (KBR) downgraded by Goldman from Neutral to Sell
Polaris Industries (PII) downgraded by UBS from Buy to Neutral
Covanta (CVA) downgraded by Stifel  from Buy to Hold
Legacy Reserves (LGCY) downgraded by Stifel from Buy to Hold
Vanguard Natural (VNR) downgraded by Stifel from Hold to Sell
Chipotle (CMG) downgraded by Guggenheim from Buy to Neutral
Big Lots (BIG) downgraded by Piper Jaffray from Overweight to Neutral
1 Stock to Profit 285% from Trump's Biggest Campaign Promise [sponsored ad]
Only months into taking office President Trump has shown America that he is a man of action. The biggest campaign promise that Trump made was his $1 trillion infrastructure plan. Investors stand to make upwards of 285% gains with my favorite construction stock that can almost triple in size with the coming infrastructure bonanza. Find out all the details in Bret Jensen's new report "The One Stock You Want to Own to Cash in on Trump's $1 Trillion Infrastructure Boom".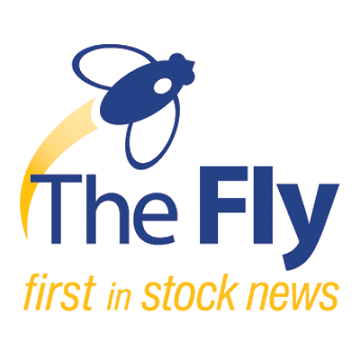 Upgrades & Downgrades provided by The Fly at http://www.thefly.com.  The Fly is a leading digital publisher of real-time financial news. Our financial market experts understand that news impacting stock prices can originate from anywhere, at any time. The Fly team scours all sources of company news, from mainstream to cutting-edge, then filters out the noise to deliver short-form stories consisting of only market moving content. Become an informed investor. Try all of TheFly's services FREE for 30-days by clicking here.