Just try to find a bigger Apple Inc. (Nasdaq: AAPL) bull than me.
I was among the first analysts to put a pre-split target price on the stock of $1,000. (Following last year's 7-to-1 stock split, that works out to a price of $142.85, just 8.8% above today's opening price.) And I've been helping you find good entry points on Apple stock ever since.
But for me, Apple is not just a way to make money. Sometimes it seems like my whole life depends on Apple products and the Silicon Valley legend's unique tech "ecosystem."
[ad#Google Adsense 336×280-IA]So, when I tell you that Carl Icahn's recent bullish stance on Apple is wrong, I speak from both my head and my heart.
Icahn made waves last week when he said Apple shares are worth $240 – right now.
Sure, I'd love to see Apple shares make the 82% gains Icahn is calling for – and they probably eventually will.
But in this case, I think the famed corporate raider and activist investor is way off base.
And that's why today I'm going to give you three reasons why you shouldn't base any Apple investment decisions on Icahn's bonkers valuation…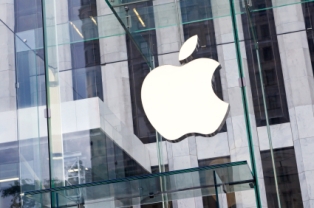 Don't Get Me Wrong, I Love These Shares
I've been an Apple fan since the first Apple Macintosh came out in 1984.
I remember the iconic 1984 anti-IBM Super Bowl ad as though it ran last night.
And remember, it aired only once – 30 years ago.
Today, my life revolves around Apple products. For instance, I'm writing this note to you on my MacBook Pro.
I start each workday at 6:30 a.m. by monitoring the markets on my main iPad while listening to online music streaming from my iPad Mini.
Of course, my iPhone's nearly always in my pocket, and I rely on it to make calls, stream music, set reminders, and send messages.
I was among the first people to order the new Apple Watch, and I already wrote a pretty glowing review about this piece of wearable tech. Not more than 15 minutes ago, I used it to make an appointment with my chiropractor.
Meanwhile, my computer and wireless networks run on Apple routers and range extenders. And when I watch a TV show or movie, it's almost always through my Apple TV set-top box.
And that last item leads indirectly to what exactly Icahn is wrong about…
You see Icahn, a major investor in Apple stock, wants the company to get into the business of making and selling not just set-top boxes but also TV sets.
Indeed, in an unsolicited note to CEO Tim Cook, dated May 18, Icahn urged the company to get into the television business. And he factored Apple's entry into the TV business into his a $240-share-price valuation.
The idea would be for Apple to join the rapidly growing field of ultra-high-definition TV (UHDTV), also known as 4K TV. No doubt, there's some opportunity here.
The Consumer Electronics Association (CEA) predicts roughly 5% of televisions sold in the United States by the end of 2016 will be 4K sets. If the industry hits the CEA's projected 1.43 million units sold, that would represent a 60-fold increase from 2013, when the first UHD TV sets began arriving here.
For years now, Apple has made a 27-inch high-def monitor to be used as a big-screen display in a desktop workstation. Of course, you can also use the monitor to stream video.
So, to that extent, the iDevice King is already in the "TV business." However, to go from making a limited number of computer monitors to becoming a full-on mass TV firm would be a difficult and unwarranted transition.
That said, I could be wrong…
In less than two weeks, Apple is holding a developer's conference in San Francisco – and some company watchers are betting the firm will announce a new 4K TV set. On the other hand, a recent report in The Wall Street Journal says Apple quietly shelved a TV project last year.
So, while a new TV remains a possibility, I don't think it will happen. And if it does, it won't be for a mass consumer audience.
There are three reasons why I say that…
No. 1: Icahn's Wrong About Apple's Core
First, televisions are not part of Apple's core business. Yes, the Cupertino, Calif.-based company has branched out beyond personal computers into several new products and sectors over the past decade as its stock went on a tear.
But each of those fields stems from its deep expertise in computing and software.
Take the iPhone. The company turned the mobile industry on its ear with the introduction of the iDevice in June 2007. Apple essentially created the smartphone category from scratch, and today people around the world buy 1.2 billion of these handheld minicomputers each year.
Apple did something similar in 2010 with the iPad, taking the idea of a tablet computer and making it a popular consumer and business productivity tool. IDC projects global tablet sales of 353 million by the end of 2017.
By contrast, a television is a very different piece of consumer electronics than a handheld computer – or even the wireless routers the firm makes so its customers can run all their iDevices on a single Apple network.
Moreover, each of these products allows Apple to escape the second reason it should avoid getting into the TV business.
No. 2: Icahn's Wrong About the Nature of Televisions
While smartphones and now smartwatches remain high-margin items, televisions have become commodities.
There aren't enough hours in the day to pursue all the offers you see to buy big-screen TVs at steep discounts. Televisions are on sale all day long at storefront retailers like Best Buy Co. Inc. (NYSE: BBY), 24 hours online at Amazon.com Inc. (Nasdaq: AMZN), and at regional chains like Silicon Valley's own Video Only.
With such brutal competition, profit margins are thin at best. Just look at LG Electronics Inc. (KRX: 066570).
The South Korean consumer electronics company is major TV manufacturer. For its efforts, the company has negative free cash flow, declining quarterly earnings, and operating margins of just 2.8%.
At Apple, the situation is completely reversed. It recently posted a 33% quarterly earnings increase, generated $46 billion in free cash flow last year, and boasts 30% operating margins – 11 times that of LG.
And that brings me around to my third point.
No. 3: Icahn's Wrong About Industry Trends
Profits are so elusive in the TV industry that some of the world's top brands have significantly cut back. Panasonic Corp. (OTCMKTS ADR: PCRFY) once made one of the world's best plasma TVs, but it exited that unprofitable business in 2013.
Not only that, but Sony Corp. (NYSE ADR: SNE) announced in late 2013 that it was spinning off its TV business because the unit was such a huge drag on earnings.
Thus, while I share Icahn's enthusiasm for Apple as an investment, I don't think Apple is worth $240 because it's about to make a television.
Don't get me wrong. You should still invest in Apple because it's incredibly well-run firm whose stock has a long way to run.
I believe it will reach – and then surpass – my own $142.85 price tag fairly soon.
But it will do so because the company is focused on its fundamentals – not because it succumbs to the ill-informed guidance of an activist investor like Icahn.
— Michael A. Robinson
[ad#wyatt-generic]
Source: Money Morning