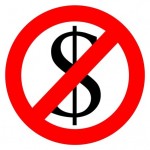 Many of our readers have asked us how we offer a service like Daily Trade Alert at no cost.
Here's the short answer: instead of charging you a subscription fee, 100% of our operations are funded by advertisements. In other words, our advertisers pay us so you don't have to.
We truly believe that this kind of business model can create value and a positive experience for everyone involved. For example…
Our readers are happy because they get high-quality investment ideas and analysis at no cost, saving them time AND money
Our advertisers are happy because they get to put their relevant offers in front of our engaged audience
And since our operations are funded by advertisers, we're happy because we can focus on providing high-quality ideas to our readers (rather than having to sell them something)
So how do you tell if you're looking at an ad?
In short, we help you identify ads in our newsletter and on our website by using labels such as "advertisement", "sponsor", "sponsored link" etc.
Of course, if you're ever unsure of whether or not you're looking at an ad you can always click on the link and see what website you are taken to. If you're taken to a site that's NOT on DailyTradeAlert.com, then you've most likely clicked on an ad.
As always, if you ever have any questions or suggestions, feel free to contact us.
Thanks and good investing!
David and Greg Patrick
Founders, DailyTradeAlert.com